Cost of Dental Implants – Rochester, NY
The Investment of a Lifetime
Patients will agree that making the investment in dental implants in Rochester is well worth it. While there's nothing that can bring back your natural teeth, these titanium posts are the closest option. They boast a 95 percent success rate and provide a variety of advantages that traditional restorations don't. While they do have a higher up-front cost, they are able to save you money in the long run because they can last over three decades with the proper care. Dr. Joseph Vollo would like to improve your quality of life with this modern, advanced restorative procedure. You can start your journey by scheduling a consultation today!
Types of Dental Implants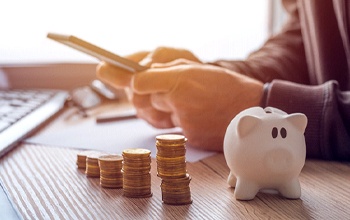 You may not have guessed it, but there are several different types of dental implants including titanium and mini ones. Depending on your needs, your dentist in Rochester will discuss the different options with you at your initial consultation. Factors like how many posts you need and what materials they're made from do affect the cost.
If you're planning on having a single tooth replaced with an implant-retained crown, that's going to be a less expensive procedure that an implant-retained denture that requires anywhere from four to six posts to be placed. Dr. Vollo can walk you through the different factors and help breakdown the price of your procedure during your first appointment.
What are the Stages of Dental Implant Treatment?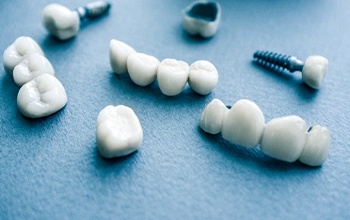 The process of getting implant-retained restorations can be broken down into a few stages. The great thing about this is that you won't need to pay for everything at once. Rather, you'll pay for each procedure you have over the course of several months. Here are the different stages you can expect to pay for:
Initial Consultation. Your initial consultation will consist of an office fee as well as digital images that will be captured of your mouth and facial structure to inspect your oral health.
Preparatory Procedures. Some patients need additional procedures such as bone grafts, tooth extractions, or a sinus lift before their implant surgery can be scheduled.
Implant Surgery. Whether you need anesthesia or sedation during your surgery, these will impact the cost.
Abutment and Restoration Placement. After your gums have healed and your posts have naturally fused with your jawbone, your implant dentist, Dr. Joseph Vollo, will place your abutments. These are connector pieces that attach your restorations securely in your mouth. Depending on whether you need a bridge, crown, or denture, the cost will vary.
Are Dental Implants Worth the Investment?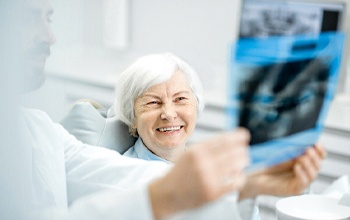 Patients and professionals will agree that yes, dental implants are well worth the investment of time and money. They're a cost-effective solution that can last for several decades with the right care. Plus, they reduce your risk of developing oral health problems down the road and prevent jawbone erosion and additional tooth loss.
Does My Dental Insurance Cover Dental Implants?
To find out if your insurance policy covers dental implants, it's best to contact your provider. However, most insurance companies consider this procedure to be cosmetic. At Vollo Dental Group, we don't want our patients to have to put necessary oral health treatments on hold because of their budget, which is why we offer additional financing options. These are budget-friendly payment plans through CareCredit that have little or even no interest attached. We'll be more than happy to help walk you through the process, or you can fill out the application online!