Dental Implant Technology – Rochester, NY
The Right Tool to Rebuild Your Smile
Dental implants enjoy a very high success rate, which is due in large part to the fact that dentists take great care during every stage of the procedure. However, it takes more than a skilled, caring dentist near Greece to ensure that the dental implant treatment goes as smoothly as possible from beginning to end. Having the right technology is also essential. At Vollo Dental Group, we fully recognize that fact. That is why we have invested in a CBCT scanner. On this page, you'll learn more about this remarkable machine and the role it plays in the dental implant process.
What Is the CBCT Scanner?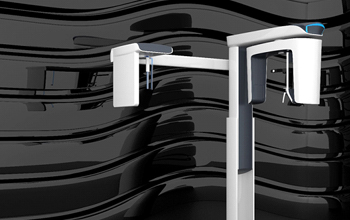 CBCT stands for "cone beam computer tomography." Similar machines, called CT machines, are often used in hospitals to help doctors get a clear view of what is happening beneath the skin. It is used when the level of detail provided by typical X-rays is not sufficient. The same is true of the CBCT scanner in dentistry. It helps us to get an in-depth, three dimensional view of, not just a patient's teeth, but also the nerves, connective tissues, and other structures in the head and neck.
The machine works by emitting a cone-shaped beam of radiation (the same type of radiation used for X-rays). It captures countless images, and then those images are assembled in a way that makes it easy for a dentist to analyze them.
The CBCT Scanner and Dental Implants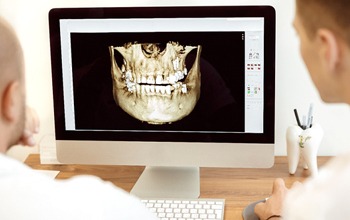 The CBCT scanner is particularly useful during the dental implant process because the detailed, three-dimensional images it provides help us to plan the entire tooth replacement journey. For example, a scan can let us know if there is enough room in your jaw to support the implants, or if your sinus cavities have become enlarged to the point where a sinus lift is necessary before your implant placement surgery.
The images are also essential in helping the doctor who will place the implants to know what to expect during the surgery. If there is anything unusual about your oral anatomy, the doctor can anticipate those issues and thereby greatly reduce your risk of suffering from complications.
What to Expect During a CBCT Scan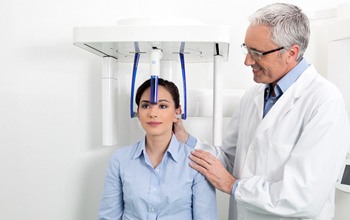 The CBCT scanning process is simple, quick, and painless. Before your scan, we may ask you to remove jewelry, eyeglasses, and anything else that might interfere with the final images. Then, we'll help to position you correctly in the machine. You'll need to stay very still as the machine's arm rotates around you. It usually does not take more than 20 – 40 seconds to complete a scan.
Although the CBCT scanner emits a higher level of radiation than normal X-rays, it is safe for most patients. Just be sure to let us know if you are pregnant so we can be extra-aware of the need to take precautions.