Implant-Retained Bridge – Rochester, NY
Seamlessly Recomplete Your Smile
Are you missing multiple teeth? That empty space in your mouth likely causes you some embarrassment; it might even affect your self-confidence. However, it is much more than an aesthetic problem. It can allow your remaining natural teeth to drift out of place, leading to painful bite problems and eventually, further tooth loss. Lost teeth can even cause your jawbone to deteriorate. What can you do to prevent such issues and once again enjoy a complete, beautiful, and functional set of teeth? Visit your dentist near Greece to discuss implant-retained tooth replacement.
Two Consecutive Missing Teeth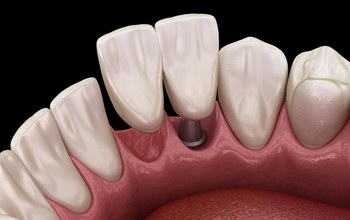 If you have two missing teeth in a row, the Drs. Vollo will likely recommend that you receive a single dental implant. The implant will support a custom-made crown, which will be attached to a pontic (artificial tooth). Together, the crown and the pontic will seamlessly fill in the gap. You can think of this type of implant-retained bridge near Greece sort of like it's a two-for-one special!
Three or More Consecutive Missing Teeth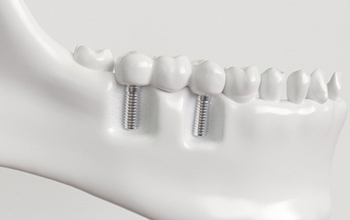 If you are missing three or more consecutive missing teeth, we will carefully evaluate your specific needs before we design a treatment plan. It is possible that we will be able to place just two dental implants near Greece, one at each end of the empty space in your mouth. The implants and their crowns may be able to support one, two, or more pontics between them. In some cases, however, more than two dental implants might be necessary to provide adequate support for a bridge or denture.
Multiple Missing Teeth Throughout an Arch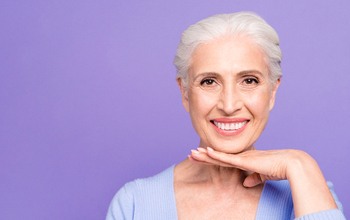 What if your missing teeth are not consecutive? Does that mean that we will extract your remaining natural teeth to make room for an implant-retained prosthetic? Not necessarily. If your natural teeth are still fairly healthy, we will leave them right where they are. We can design an implant-retained partial denture to fit around your real teeth and fill in those pesky gaps. Depending on your unique situation, you might need just a few implants to support your partial denture.
Regardless of which type of implant-retained bridge or denture you need, you can be sure that the Drs. Vollo will design your treatment with your ultimate satisfaction and well-being at the forefront of their minds.
Benefits of Implant-Retained Bridges or Partial Dentures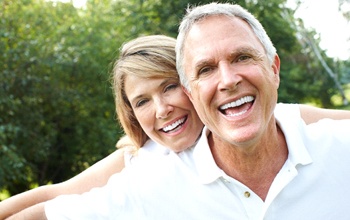 Implant-retained bridges and partial dentures offer numerous benefits:
Dental implants support bone health. They help to keep the jaw strong and whole.
Dental implants provide a secure bite force that can stand up to practically any food.
Implant-retained restorations are virtually identical to natural teeth.
In most cases, placing and restoring dental implants does not require that any of the remaining natural teeth be modified or extracted.
With proper care, dental implants and their restorations have the potential to last for decades.
Would you like to learn more about how implant-retained dental prosthetics may be able to replace your lost teeth? Contact Vollo Dental Group today to schedule your consultation.