Meet Our Rochester Associate Dentist
Jenna Rogge, DDS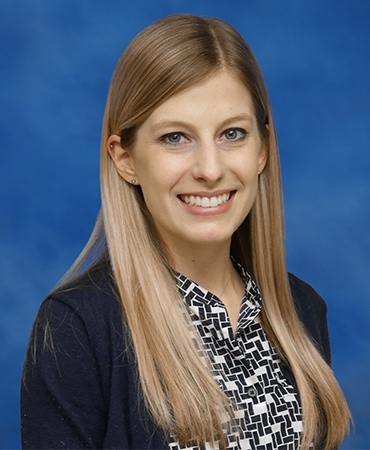 For Dr. Rogge, dentistry definitely runs in the family. She grew up with a father for a dentist and was able to see the everyday impact he had on the lives of others while working in his office in the summers, as well as how he could put patients at ease during otherwise stressful appointments. He made her realize that dentists didn't have to be scary, and she knew she wanted to follow in his footsteps from that point on! Today, she and her twin brother both work as dentists. Like their father, he practices in Dover, DE (her hometown), while she's happy to now support Dr. Joe and Dr. Katie here at Vollo Dental Group.
As for education, Dr. Rogge completed her doctorate at the University at Buffalo School of Dental Medicine. During that time, she had the opportunity to volunteer for multiple outreach programs and care for underserved communities. Following graduation, she also attended a one-year General Practice Residency (GPR) at the VA Medical Center in Wilkes-Barre, PA, where she focused on caring for medically complex patients. To this day, she's dedicated to continuing her education through various dental meetings and seminars.
Dr. Rogge recently got engaged to her fiancé (also a dentist), and they're excited to start their lives together here in Rochester. Her favorite hobbies include skiing, hiking, reading, and hanging out with Lincoln, her polydactyl cat. She's also an amateur knitter and spends plenty of time cooking in the kitchen with her fiancé – recently they've been perfecting homemade pizza!