Sedation Dentistry – Rochester, NY
Relaxing Your Dental Fears and Anxiety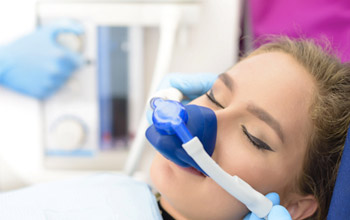 Did you know that almost 75% of Americans are struggling with some form of dental fear or anxiety? This dental fear causes millions of people to avoid getting the dental care that they need and deserve. Avoiding or prolonging necessary treatment will only lead to more extensive and expensive procedures in the future. Thankfully, at Vollo Dental Group, we offer sedation dentistry in Rochester to keep you calm and collected in the dentist's chair. Dr. Joseph Vollo and Katherine Vollo have multiple sedation options to give you the treatment you need without any of the pain or anxiety associated with it.
Types of Sedation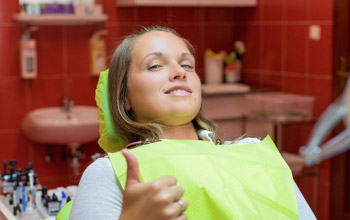 At Vollo Dental Group, we provide 2 different types of sedation to relieve mild to severe dental anxiety:
Nitrous Oxide
Nitrous oxide is a mild sedative that our dentists can give you through a nasal mask. By breathing in this gas mixed with oxygen, you will feel light, calm, and happy. Nitrous oxide is also called laughing gas because it makes you laugh and feel content without really knowing why. One of the biggest advantages of nitrous oxide is that our dentists can regulate your level of sedation during treatment to get you as comfortable as possible. Plus, the effects of the laughing gas wears off almost immediately after treatment, so you can go about your day without any grogginess.
Oral Conscious Sedation
For patients with more severe dental anxiety, our dentists may recommend oral conscious sedation. This method produces amazing sedation without the use of needles. You will simply take a pill before your appointment, and then you will have little to no memory of what happens during your treatment. The effects of oral conscious sedation can last for a few hours, so you'll typically want someone with you to drive home afterwards.
Benefits of Sedation Dentistry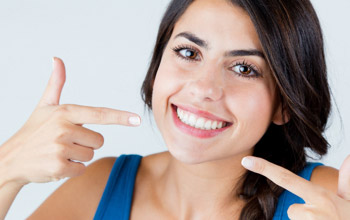 The biggest benefit of using sedation dentistry at Vollo Dental Group is to treat dental fear. Whether it's routine checkups or needed restorative work, sedation dentistry gives those who would normally prolong treatment a way to overcome their fear and anxiety.
Another advantage is that our dentists can work faster with sedation. Because you are relaxed and at ease, our dentists will have easier access to all parts of your smile and mouth. And, if you have an overactive gag reflex, sedation can temporarily paralyze it to make you feel more comfortable.
Is Dental Fear or Anxiety Affecting You?
No matter how big or small your dental fear is, it's important to get routine care to keep your oral and overall health in good shape. That's why we offer various sedation options to combat whatever kind of anxiety you're dealing with.
Do you think you could benefit from sedation dentistry or have you been prolonging necessary treatment? Contact us today to alleviate your anxiety and keep your smile healthy.