Single Tooth Implants – Rochester, NY
Protect Your Oral Health and Recomplete Your Smile
If you are only missing one tooth, you may not think that replacing it is all that important. After all, you can still eat all of your favorite foods without too much inconvenience, and you might not even be concerned about aesthetics. However, filling in that gap is important! Even a single missing tooth can lead to serious dental problems, including bone and gum tissue deterioration. The teeth around the empty space may also drift out of place, leading to misalignment and even further tooth loss.
The team at Vollo Dental Group offers a comprehensive solution to tooth loss that can rebuild the missing member of your smile from the root up: single tooth dental implants in Rochester.
How Are Single Tooth Dental Implants Placed?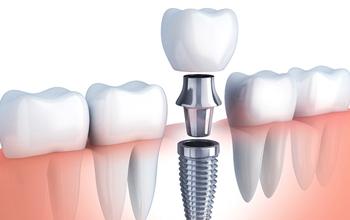 After we verify that you are a good candidate for a dental implant, you'll undergo the placement surgery. During the procedure, a small titanium cylinder will get inserted into your jawbone. After the incision is closed, you'll go through a healing period of several months. During this time, the implant will bond with the bone tissue around it. In effect, it will serve as a substitute for the root of your missing tooth.
After your healing period, an abutment will be attached to the top of the implant. The abutment's purpose is to secure a custom dental crown in Rochester to the top of implant. The crown will replace the visible portion of your missing tooth.
What Are the Benefits of Implant-Retained Single Tooth Replacement?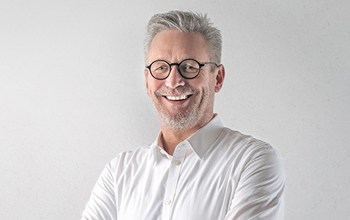 Implant-retained single tooth replacement offers a number of significant advantages:
Because the implant fuses to the bone around it, it helps to keep the jaw strong and whole.
An implant-retained crown is extremely sturdy and aesthetically pleasing. It's the next best thing to a natural tooth!
Placing a dental implant does not require that we modify any of your remaining natural teeth. The other popular solution for replacing a single tooth, a traditional fixed bridge, requires that the adjacent teeth be filed down.
An implant-retained crown can last for a decade or longer. The implant itself could very well stay with you for the rest of your life.
How Much Does the Procedure Cost?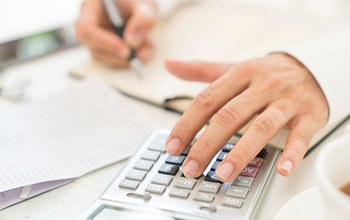 Each part of the procedure comes with its own cost. The placement surgery, anesthesia and sedation, the abutment, and the crown itself each have a unique price. Since the entire process takes place in several stages, you only have to pay for part of your new tooth at a time. When you total everything together, the cost of your restored smile may be at least a few thousand dollars.
An implant is a worthwhile investment, especially when you consider its longevity, strength, and bone health benefits. Thanks to financing and insurance, it may even be easier than you think to fit your treatment into your budget.
Would you like to discover whether you are a candidate for a single tooth dental implant? Contact Vollo Dental Group today to schedule a consultation with our smile restoration experts.