Dental Checkups & Cleanings
The Foundation for a Lifelong Smile
At Vollo Dental Group, our doctors want to help every patient prevent dental problems and preserve oral health for many years to come, and comprehensive checkups and cleanings are the first steps towards achieving that goal. Are you scheduling at least two regular appointments each year for every member of your family? If not, please consider contacting our Rochester, NY location today.
What Happens During a Dental Checkup?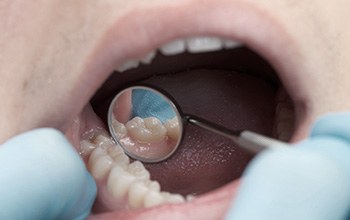 During your examination, we want to learn everything we can about your unique smile and any concerns that may need professional attention. Dr. Joseph Vollo or Dr. Katherine Vollo will thoroughly inspect each tooth surface, the gum tissue, your bite, your jaw, any existing restorations like crowns or fillings that are in place, and more. We'll use digital X-rays as well to view areas that aren't accessible to the naked eye. Once our team has reviewed all of this valuable information, we'll be capable of sitting down with you and devising a personalized treatment plan.
What Happens During a Dental Cleaning?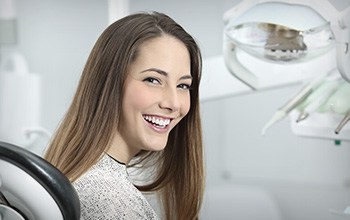 During your cleanings, our talented hygienists will want to eliminate as much plaque and tartar from your smile as possible. Plaque is a sticky and clear substance that is filled with harmful bacteria, and it's constantly forming on your teeth throughout each day. If it's left in place too long, it'll start to harden into tartar, which can only be removed by professionals like us. We'll eliminate these threats of decay, polish away minor staining, and leave your mouth feeling wonderfully refreshed.