Fast Emergency Dentist in Rochester at Vollo Dental Group
Dental emergencies can strike at a moment's notice, leaving families panicked, inconvenienced, and desperately in need of help. Thankfully, already having a reliable team like the one at Vollo Dental Group on your side really does make a world of difference when it comes to arranging care quickly. Our doctors take these urgent situations seriously, and they'll find time in their schedule as soon as possible to accommodate you or your loved one. Whether you're a brand-new patient or a current one, we're here to help! Don't hesitate – contact our Rochester, NY practice today.
What Counts as a Dental Emergency?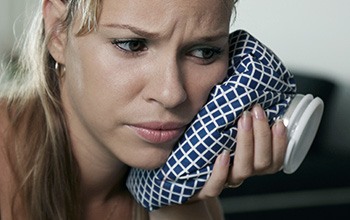 If our patients believe that their situation is urgent, then we do too. However, if you're unsure about whether or not you need immediate attention, you can take a look at some of the most common emergency cases we see below:
Cracked or fractured tooth
Partially dislodged tooth
Fully knocked-out tooth
A severe toothache
Damaged or lost restoration (dental crown, filling, etc)
Oral bleeding
Gum tissue or lip injury
Jaw injury
How Can I Prevent Dental Emergencies?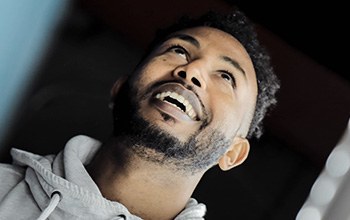 Schedule regular checkups and cleanings at Vollo Dental Group! Our doctors can identify and treat the minor dental problems of today before they become the emergencies of tomorrow.
Be careful when eating foods that are overly sticky or tough. Also, don't chew on the ice in your drink.
Use scissors when opening difficult packaging and not your own teeth.
If you experience bruxism (teeth grinding) on a regular basis, make sure to wear your nightguard as directed.
Emergency Dentistry FAQs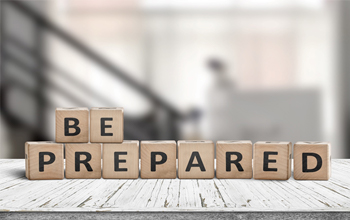 Did you bite down too hard on something you weren't supposed to, or does your mouth just feel wrong? Dental emergencies are far more common than you may think. When you know how to respond quickly and effectively, you can save yourself from losing a tooth or causing your mouth further damage. To make sure you feel prepared in case of a stressful dental dilemma, we've compiled some common questions we get from our patients for your convenience.
What's considered a dental emergency?
Are you worried about visiting your emergency dentist in Rochester because you don't want to make a big deal out of something that may be small? There are a ton of patients who panic over this dilemma, and we're here to set the record straight so you can act fast. Although you may not want to overreact, leaving oral health problems untreated often only makes them worse. If you answer "yes" to any of these questions below, don't hesitate to contact us right away, because you have a dental emergency.
Are you in pain or have oral bleeding that won't stop?
Have you lost a tooth?
Do you have a loose or damaged tooth?
Are your gums irritated, swollen, or red?
Do you have facial swelling accompanied with discomfort and pain?
What should I do if an emergency happens outside of office hours?
At Vollo Dental Group, we offer extended hours and are open on Saturdays every other week from September through March. We understand that emergencies happen at the most inconvenient times, so if you encounter a dilemma while we're closed, don't hesitate to contact us to leave a message. We'll get back to you as soon as possible. If you're dealing with a problem that may be able to wait a day or two, like a damaged crown, you can schedule a visit on our website at your earliest convenience.
When should I visit the ER?
If you've been in an accident and aren't sure whether to go to your ER or emergency dentist in Rochester first, it can waste precious time. We aren't prepared to handle every situation, especially ones that require certain expertise and equipment. If you need immediate attention, it's best to drive to your local emergency room and then follow up with us afterward for any dental procedures you need. Visit your ER if you are experiencing:
Excessive bleeding after applying pressure to the affected area for at least 15 minutes.
Wounds like cuts or lacerations on your face that may require stitches.
Severe jaw pain that could be a sign of a fracture or dislocation.
Swelling of the gums or a severe toothache and your emergency dentist isn't open.
Will my oral discomfort go away?
Patients often put off their discomfort because they think it will work itself out. Typically, that isn't the case. If your teeth and gums are healthy and nothing is wrong, then you probably wouldn't be in any pain. Dental emergencies can cause further damage to your mouth when they're left untreated, which is why it's important to contact us if you experience any symptoms that are out of the ordinary.