Pediatric Dentist in Rochester
Keeps Growing Smiles Shining
Being able to bring the entire family to one dental office can be a big relief in terms of travel time, cost, and comfort. At Vollo Dental Group, we take pride in being a family-oriented office that has something for patients of all ages, including children who are just getting started on their oral healthcare journey. We love how they liven up our days! Our team offers a gentle and friendly pediatric approach that is sure to make these early experiences positive. To get started with a first visit, please contact us today here in Rochester, NY.
How Does Kid-Friendly Dentistry Work?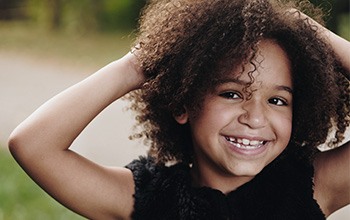 Dr. Katherine Vollo and Dr. Joseph Vollo will always personalize their approach to meet your loved one's current needs and level of emotional maturity. We'll start with brief checkups at first for very young patients before gradually integrating cleanings, dental sealants, fluoride treatment, and other beneficial preventive services that will protect and strengthen their developing teeth. Tooth-colored fillings and other restorative options are available as well when needed for comfortable, attractive results that your child won't even notice.
How Can I Help My Child Feel Comfortable at the Dentist's Office?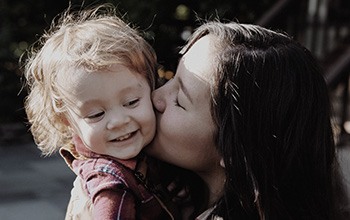 Here are some tips for that fateful first appointment:
Always speak about the dentist's office in positive ways to your child. If you feel nervous or afraid, they're likely to pick up on that!
Bring your loved one in for a brief visit during another family member's appointment so that they can get used to the sights, sounds, and faces of the practice.
Let them bring a stuffed animal or another toy that reminds them of home and helps them stay relaxed.
Pretend to be a dentist at home! Have them sit back in a chair and pretend to look at their teeth. You can also let them do the same to you so that they see there's nothing to be afraid of.
After your child's first visit, they can look forward to a personalized letter from the hygienist who saw them in the mail, warmly welcoming them to Vollo Dental Group! This small gesture is just one of the many ways in which our team strives to create long-term relationships full of healthy smiles.
Join the No Cavity Club!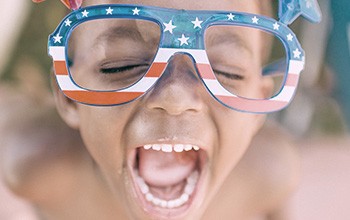 We love making the dentist's office a place that children look forward to visiting! One of the ways we do this is our No Cavity Club. If your son or daughter comes in for their regular checkup and we don't find a single cavity in their smile, we'll take a fun picture of them and hang it up on our Hall of Fame for the entire month. Plus, their name will go into a drawing for a special prize that the winner will receive at their next visit.