Preventive Dentist in Rochester
Preserves Healthy Smiles
At Vollo Dental Group, our team believes in providing care that prioritizes prevention at every opportunity. By stopping dental problems at their earliest stages, we can help our patients avoid costly damage and maintain excellent oral health for many years down the road. Dr. Joseph Vollo and Dr. Katherine Vollo are happy to welcome in patients of all ages, so don't hesitate to contact us today here in Rochester if you'd like to schedule appointments for the whole family!
Checkups & Cleanings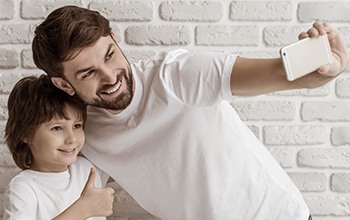 Checkups and cleanings are a truly invaluable part of quality dentistry. After all, even the most diligent brushers and flossers can end up experiencing dental problems that might not be noticeable at first to the untrained eye. Our doctors strongly recommend that children and adults alike attend at least two appointments every calendar year so that we can review their smiles in a comprehensive fashion and catch damage or decay right at the start.
Additionally, a professional hygiene session will do a great job of cleaning harmful plaque and tartar from the teeth and gums, as well as minor staining. Our patients are able to walk out of the office feeling refreshed and confident about their oral health!
Learn More About Checkups & Cleanings
Dental Sealants
Your back teeth (the premolars and molars) are particularly susceptible to tooth decay over time because of the pits and grooves along their chewing surfaces. Thankfully, our practice can give these areas some extra protection with the help of dental sealants. Sealants are made of a tough, composite-based substance that's directly painted over the tooth and hardened in place; this way, they can block out food particles and harmful bacteria that want to gather there. While our team regularly recommends this service for children who are still getting the hang of brushing and flossing, it can benefit patients of all ages.
Nightguards for Bruxism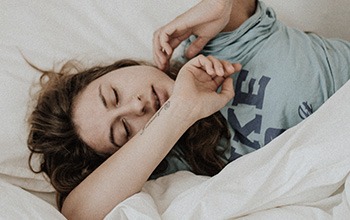 Bruxism (more commonly known as teeth grinding) is most likely to occur at night during sleep, which means that far too many patients are unaware of why they're experiencing dental damage and jaw pain on a regular basis. The use of a custom-made nightguard can help prevent these unpleasant symptoms by creating a tough barrier between the rows of teeth and minimizing unconscious contact. Our team is always happy to help patients wake up feeling ready to smile!
Oral Cancer Screenings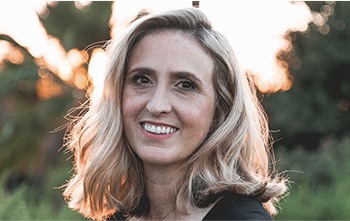 Oral cancer is a serious health problem and one that often isn't discovered in patients until it's already caused serious, even irreparable damage. Here's a sobering statistic for you: nearly half of all people with oral cancer don't survive more than five years past their initial diagnosis. At Vollo Dental Group, our dentists are committed to discovering concerning signs of cancerous cells as early as possible, which is why screenings are a regular part of every checkup. The earlier we discover the presence of oral cancer; the better chances are that patients can fully recover.
Fluoride Treatments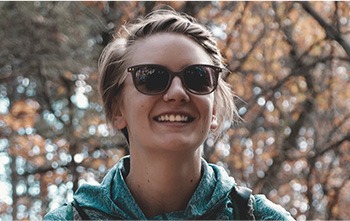 You might not know what fluoride is, but this mineral is actually all around you – in toothpaste, in certain foods, and even in your tap water. Over time, studies have shown that patients who experience regular exposure to fluoride throughout their childhood and adult years tend to have stronger, healthier teeth than their counterparts. Our team offers professional applications for children and adults alike so that the whole family can reap the benefits.
Periodontal Therapy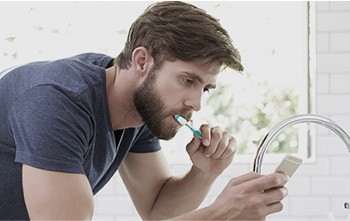 Do your gums regularly bleed when you're brushing and flossing? Does the tissue seem strangely red or swollen? These are common symptoms of gum disease, an infection that starts out small but can quickly grow to threaten your permanent teeth and wellbeing. Our doctors will perform a detailed exam to pinpoint this health problem as soon as it develops and we offer several therapy options that can eliminate dangerous bacteria and help get your smile back on the right track. A common method of treatment, scaling and root planing, is an in-depth cleaning that targets the areas under the gums.
Learn more about Gum Disease Therapy
Emergency Dentistry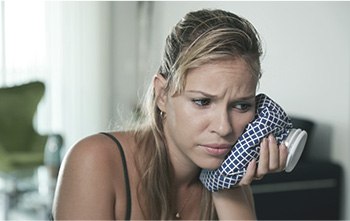 Dental emergencies can be very stressful, having a trusted team to call for help in the Rochester area can be a big comfort. At Vollo Dental Group, we make time for these urgent cases as soon as possible, and our team can also assist you over the phone if you're unable to reach our location right away.
Learn more about Emergency Dentistry
Pediatric Dentistry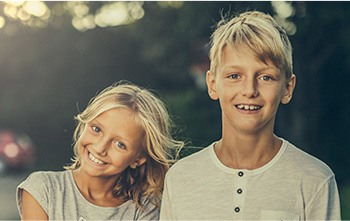 Forming a positive relationship with the dentist's office from a young age can make all the difference in your son or daughter's growing smile! Our relaxed and friendly office atmosphere is perfect for families of all shapes and sizes, and plenty of kid-friendly services are available to help young patients show off their pearly whites with confidence.
Learn more about Pediatric Dentistry
Senior Dentistry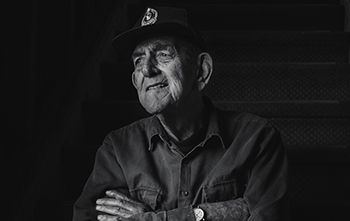 With our hospital background we have the experience to help with the many oral health problems that can uniquely challenge the older adult population. We also understand that many older adults do not have dental insurance and are often on a fixed budget. We are happy to help by offering a senior discount in our office.