Cosmetic Dentist in Rochester
Creates Dazzling Smile Transformations
A mouthful of attractive, confident teeth can transform your life in countless ways – maybe you feel brave enough to speak up at that big meeting, or maybe you finally have plenty of family photos with your smile front and center. No matter what your reasons are for improving your look, we hope you'll trust in our team at Vollo Dental Group to guide you through this process smoothly. Dr. Katherine Vollo and Dr. Joseph Vollo offer several cosmetic services that can create beautiful, lasting improvements – all you need to do to get started is schedule a consultation! Please contact our Rochester, NY practice today.
Porcelain/Ceramic Veneers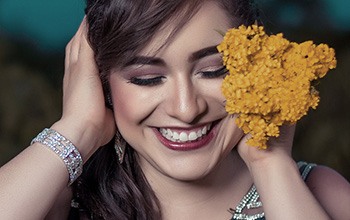 Porcelain veneers are ultra-thin restorative shells that are designed to cover just the front surfaces of your teeth instead of the overall structure. Our team typically recommends this service to patients who are struggling with several smile imperfections and are interested in refreshing their appearance all at once instead of undergoing several different, time-consuming cosmetic procedures. Veneers are lifelike, comfortable, and extremely durable – in fact, they even resist staining better than your natural tooth enamel!
Learn More About Porcelain Veneers
Metal-Free Restorations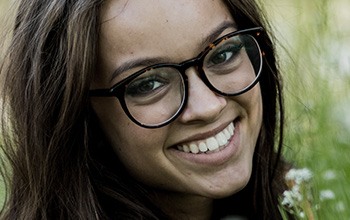 When you have a tooth that needs a new dental crown or other restoration, the last thing we want our patients to worry about is how unnatural this addition will look. That's why our doctors are happy to primarily use E-max ceramic restorations to repair smiles with virtually seamless results. This type of material is durable, clinically proven, and highly esthetic.
Learn More About Metal-Free Restorations
Direct Bonding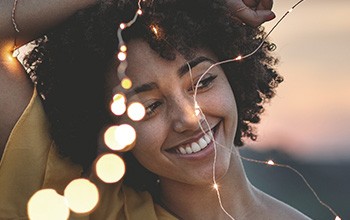 Do you have a tiny dental stain or a chip in your tooth enamel? These cosmetic imperfections may seem small, but they can still be a drain on your self-esteem over time. Thankfully, direct bonding is an easy and fast way to say goodbye to them. This procedure only takes one appointment of your time – our doctors will apply tooth-colored composite resin to the affected tooth and sculpt into a lifelike addition that blends right in while hiding the flaw. The results you achieve through this process should last for a handful of years with the right amount of maintenance at home and regular checkups.
Learn More About Direct Bonding
ZOOM! Teeth Whitening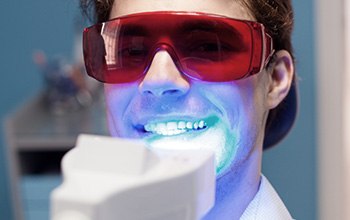 Do you have a wedding or a graduation coming up where you'd love to look your best? ZOOM! teeth whitening can give your smile a dramatic makeover in record time. Once you're finished, you'll be able to look at a smile in the mirror that's several shades whiter! We'll provide you with a take-home kit too so that you can give your new look touch-ups over time.
Learn More About ZOOM! Whitening
At-Home Teeth Whitening Kits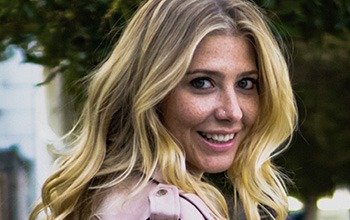 If you're looking for a more gradual and flexible way to boost your smile's bright shade, a customized at-home kit can work wonders here in Rochester. We'll provide you with the professional-strength whitening gel and oral trays, and all you need to do is wear them together as directed each day. This can be done in the morning when you're getting ready for work, or late at night when you're relaxing after the kids have gone to bed – it works around your schedule! After a few weeks of regular use, you should see beautifully dramatic results.
Learn More About At-Home whitening
Gum Recontouring
Do you feel like your smile is too "gummy" or short? Do your teeth seem frustratingly stubby? An excess of gum tissue may be the problem. At Vollo Dental Group, correcting this cosmetic issue isn't difficult at all with the help of our state-of-the-art soft tissue laser. We'll use the precise wavelength to comfortably eliminate any unnecessary growths and smooth out the gum line so that it appears neater and more symmetrical. As a result, previously hidden tooth structure will be revealed for a brighter, more attractive smile!