Dentures and Partials – Rochester, NY
No More Missing Teeth With These Restorative Solutions
At Vollo Dental Group, we make it our goal to help our patients feel good about their smile. This is why when our clients come in with missing teeth, we work to eliminate the negative impact an incomplete smile is having on their self-esteem and overall appearance by replacing it with a fully restored smile that offers increased confidence and greater functionality. If you are one of the many individuals who has experienced what it's like to go through life with missing teeth, stop right now! We can offer partials and dentures in Rochester that will get you back to enjoying the finer things in life. If you're ready to get started, contact our office to schedule an appointment.
What is a Full Denture?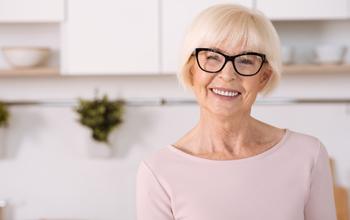 Over the years, dentures have become associated with the "look" of an elderly person whose mouth caves in over their gums. Too many pictures have older individuals in shock as their false teeth are no longer in their mouth but instead, attached to an apple they've bitten into. Thankfully, advancements in dentistry have made it so dentures don't slip or just "come out" so easily.
Nowadays, you'd be surprised how many young people need dentures. They aren't just for the elderly anymore. When a person is missing a full row of teeth, traditional dentures are an effective way to restore the look of a smile and overall facial appearance. Using a gum-colored base, an upper denture covers the entire roof of the mouth, while a lower denture looks more like a horseshow, allowing space for the tongue.
Using impressions made of your mouth, your dentist in Rochester will send it off to the lab to have your dentures created. Once they're ready, you'll return to our office to have them fitted into your mouth. Dentures sit on top of the gum line, and your natural suction is what keeps them in place. You can, however, opt for a denture adhesive for added security, if needed.
What is a Partial Denture?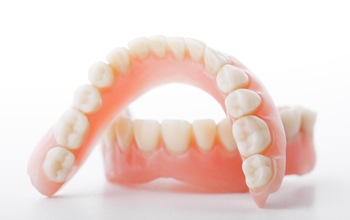 For patients who are missing a few teeth along the same row, a partial denture is an excellent solution. Using clips or clasps to hold it in place, partial dentures are made with the same gum-colored base and incorporate artificial teeth to replace those that are missing. The prosthetic is carefully fitted into your mouth, situating itself much like a puzzle.
They can be placed on the top or bottom row of your mouth, and the final result will be a blended smile that will have others knowing none the wiser that you have artificial teeth replacing your natural ones.
What is an Implant-Retained Denture?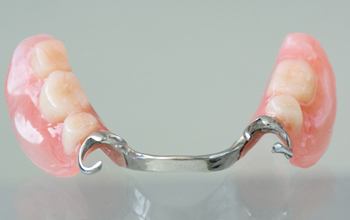 While it's true that dentures and partials will restore the look of your smile, an implant-retained denture will actually work to stimulate your jawbone and keep your overall oral health in better shape. When missing teeth are left untreated, the bone in your face can begin to deteriorate. Because it needs the stimulation of the tooth's root to keep it strong, it can lead to increased risk of gum disease, shifting teeth, and changes in your facial appearance (i.e. facial collapse).
Returning to our office once you have completed healing, we will place the custom-made denture, securing it in place. Your new fixture will provide added stability, greater functionality, and will be a longer-lasting solution.
The Benefits of Dentures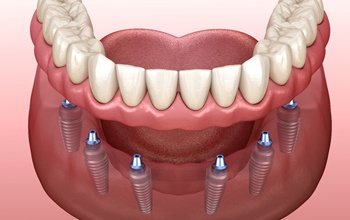 If you have missing teeth, even the simplest of daily tasks can become challenging; things like eating, speaking clearly, and smiling with confidence might not come as easily! However, dentures are a life-changing tooth replacement option for patients who are missing several, most of, or all of their teeth! If you're suffering from moderate to severe tooth loss, you should know all about the several benefits that dentures can offer you and your smile. Keep reading below to learn a little more about these awesome advantages or feel free to contact us today to request a consultation.
Psychological Benefits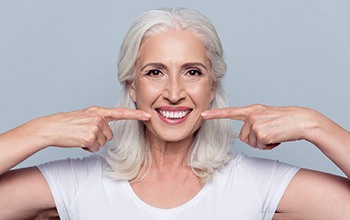 Having any number of lost teeth can take a toll on your self-confidence and leave a lasting impact on your psyche. Many people with gaps in their smile end up experiencing heightened social anxiety, sadness, and even depression. By restoring your smile with dentures, you can easily dodge these problems and enjoy newfound confidence that carries on throughout your life.
Clearer Enunciation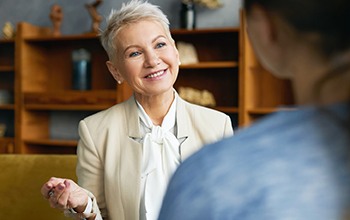 Needless to say, having missing teeth can make it difficult to pronounce particular words and make certain sounds. Your lips, teeth, and tongue all work in unison to help you speak clearly; without your teeth, speech problems are bound to happen. But since dentures restore your entire smile, they also make it easier for you to converse fluidly once more. It might take a little practice to become accustomed to speaking with your dentures, but you'll get there in time!
Improves Nutrition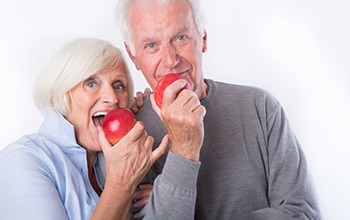 Your natural teeth are the best tools at your disposal for biting and chewing, so if you're missing teeth, your nutrition will actually suffer since you aren't able to chew, and therefore digest, quite as efficiently. It might also cause you to refrain from eating healthy! However, dentures restore your entire smile and provide you with the ability to eat normally once more. This means you're free to enjoy all of your favorites, along with healthy options that you can easily chew, digest, and use to fuel up!
Preserves Oral Health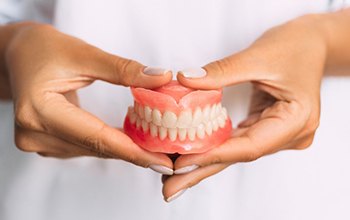 You should know that missing teeth can lead to a slew of oral health issues including further tooth loss and even jawbone resorption. However, these complications can be avoided with the help of dentures since they help to prevent your remaining teeth from shifting around. Your restorations can also withstand more of the pressure of chewing, allowing you to avoid further wear and tear of your remaining natural teeth.
Expands Opportunities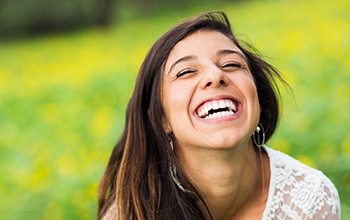 Your smile plays a huge role in the first impressions that you make—meaning that having a completely restored smile is absolutely in your best interest. This is especially the case during job interviews, social gatherings, and even first dates. For this reason, reclaiming your smile with dentures will boost your career and personal opportunities in the long run!
Understanding the Cost of Dentures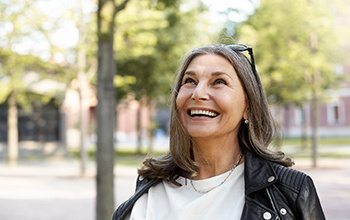 Do dentures sound like the perfect tooth replacement treatment for you, but you need to find out whether they fit your budget first? Many patients don't know that each aspect of your prosthetic can be customized to meet your needs and aesthetic desires, ultimately affecting the cost. Here are some details to take into account when considering whether dentures are right for you.
Factors That Affect the Cost of Dentures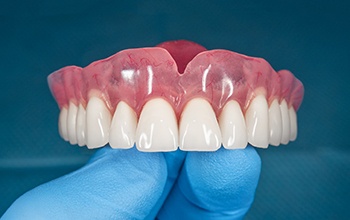 There are several different factors that can impact the cost of dentures in Greece, including:
Whether you require a full or partial denture.
If you choose to have the dentures secured to your mouth using dental implants or traditional adhesive and natural suction.
What type of acrylic material you choose for the base.
Whether the replacement teeth are crafted from ceramic, acrylic resin, or plastic.
During your initial consultation with our team, we'll walk you through each of these choices and the cost associated with them to create the perfect customized denture for you. It's important to remember that the least expensive option isn't always the best, so take the time to consider the pros and cons that we'll talk to you about during your appointment.
Are Implant Dentures More Expensive?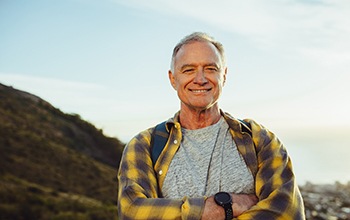 It's true that implant dentures have a higher up-front cost, but many patients who decide to go with this style of dentures agree that it's well worth the investment. While they may cost more, they can last up to four times longer than traditional dentures, making them the most cost-effective long-term treatment. Plus, they offer a wide range of unique benefits, like preservation of the jawbone and facial structure and no slipping or shifting. However, dental implants aren't always the best option for every patient, so it's a good idea to schedule a consultation before committing to the treatment.
Does Dental Insurance Cover Dentures?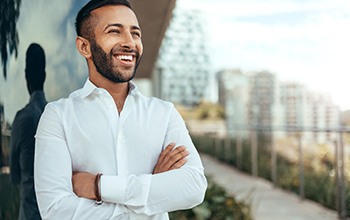 It's important to keep in mind that every dental insurance plan is different, so in order to find out if yours covers the cost of dentures in Greece, you'll need to contact them directly. That being said, the typical insurance plan should cover at least a portion of the cost of your prosthetics. If you need help navigating your benefits, our team at Vollo Dental Group would be happy to help.
Other Options to Make Dentures More Affordable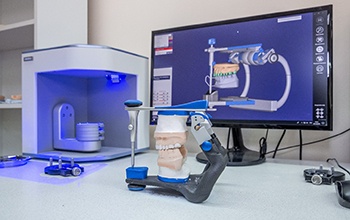 In addition to dental insurance, we also offer additional financing through CareCredit to make affording your smile-restoring treatment more affordable. CareCredit is a trusted third-party financer that offers flexible, low monthly payment plans with little to no interest. You can apply from our website if you want to find out whether you'd be approved.
Dentures FAQs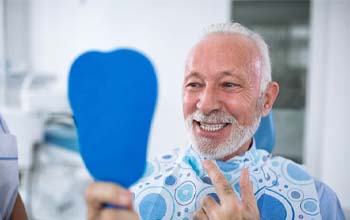 Are you still curious about what to expect when getting dentures in Rochester? Our team at Vollo Dental Group understands; after all, replacing your missing teeth is not a decision that should be made lightly! We want you to be confident and well-informed about your choice to rebuild your lost smile. That's why we've compiled the answer to some frequently asked denture questions below. Of course, we'll be happy to answer more of your questions during your consultation!
Should I Have All of My Teeth Pulled to Get Dentures?
As your denture dentist in Rochester can tell you, repairing a natural tooth whenever possible is always preferable to removing and replacing it. In general, we'll only recommend tooth extractions when there is no viable solution for preserving the tooth. If many of your remaining teeth are in great condition, then we'll typically suggest filling the gaps with a partial denture instead of extracting them and placing a full denture.
However, if all of your remaining teeth on an arch are extensively decayed, or if you have severe gum disease, it may actually be more cost-effective to replace them with a denture than it would be to repair them with crowns. Our dentists will go over your options with you and help you find the solution that's best for your long-term oral health.
Can I Sleep with My Dentures?
More often than not, we'll recommend that if you wear removable dentures, you should take them out before bed. Your gums and jaw will then have some time to recover from the pressure of supporting your dentures all day.
Removing your dentures at night also gives you an excellent opportunity to clean them. Before you head to bed, let your prosthetic soak in a container of denture cleanser or room-temperature water (avoid hot water, as it could cause the denture's shape to warp). Soaking dentures is an effective way to get rid of bacteria that may be building up inside of the microscopic pores in the denture's surface that the bristles of a toothbrush can't reach.
Can I Use Regular Toothpaste to Clean My Dentures?
Normal toothpaste is actually abrasive to most of the materials that make up dentures. Cleaning dentures with regular toothpaste can leave tiny scratches on the surface that, over time, may leave your false teeth seriously damaged.
It's important to brush your dentures every day, but never use regular toothpaste to do so. Instead, use a soft-bristled toothbrush and a denture cleanser that you can find in the oral care section of your local pharmacy or grocery store.
Can You Still Eat Steak with Dentures?
Steak and other tough meats can be challenging with dentures, but it's still doable if you take a few precautions. For one, ensure that the meat is tenderized before eating it. You should also cut the meat into smaller, bite-sized pieces that are easier to handle. Lastly, you can stabilize the dentures by applying a small amount of adhesive beforehand.