Dentures and Partials – Rochester, NY
No More Missing Teeth With These Restorative Solutions
At Vollo Dental Group, we make it our goal to help our patients feel good about their smile. This is why when our clients come in with missing teeth, we work to eliminate the negative impact an incomplete smile is having on their self-esteem and overall appearance by replacing it with a fully restored smile that offers increased confidence and greater functionality. If you are one of the many individuals who has experienced what it's like to go through life with missing teeth, stop right now! We can offer partials and dentures in Rochester that will get you back to enjoying the finer things in life. If you're ready to get started, contact our office to schedule an appointment.
What is a Full Denture?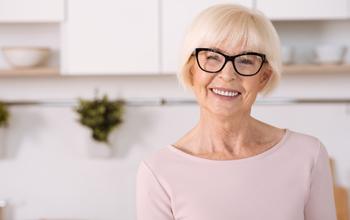 Over the years, dentures have become associated with the "look" of an elderly person whose mouth caves in over their gums. Too many pictures have older individuals in shock as their false teeth are no longer in their mouth but instead, attached to an apple they've bitten into. Thankfully, advancements in dentistry have made it so dentures don't slip or just "come out" so easily.
Nowadays, you'd be surprised how many young people need dentures. They aren't just for the elderly anymore. When a person is missing a full row of teeth, traditional dentures are an effective way to restore the look of a smile and overall facial appearance. Using a gum-colored base, an upper denture covers the entire roof of the mouth, while a lower denture looks more like a horseshow, allowing space for the tongue.
Using impressions made of your mouth, your dentist in Rochester will send it off to the lab to have your dentures created. Once they're ready, you'll return to our office to have them fitted into your mouth. Dentures sit on top of the gum line, and your natural suction is what keeps them in place. You can, however, opt for a denture adhesive for added security, if needed.
What is a Partial Denture?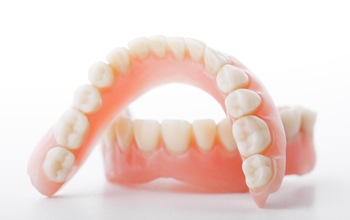 For patients who are missing a few teeth along the same row, a partial denture is an excellent solution. Using clips or clasps to hold it in place, partial dentures are made with the same gum-colored base and incorporate artificial teeth to replace those that are missing. The prosthetic is carefully fitted into your mouth, situating itself much like a puzzle.
They can be placed on the top or bottom row of your mouth, and the final result will be a blended smile that will have others knowing none the wiser that you have artificial teeth replacing your natural ones.
What is an Implant-Retained Denture?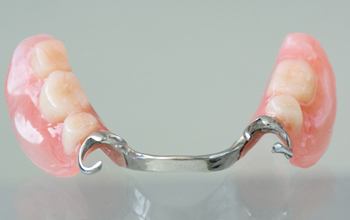 While it's true that dentures and partials will restore the look of your smile, an implant-retained denture will actually work to stimulate your jawbone and keep your overall oral health in better shape. When missing teeth are left untreated, the bone in your face can begin to deteriorate. Because it needs the stimulation of the tooth's root to keep it strong, it can lead to increased risk of gum disease, shifting teeth, and changes in your facial appearance (i.e. facial collapse).
Returning to our office once you have completed healing, we will place the custom-made denture, securing it in place. Your new fixture will provide added stability, greater functionality, and will be a longer-lasting solution.
What Are the Benefits of Dentures and Partials?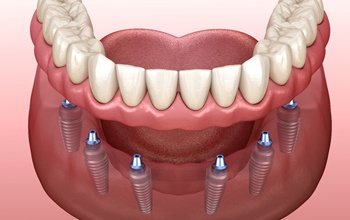 You'll have increased confidence in the way you feel and look.
No matter if you choose traditional dentures, partial dentures, or an implant-retained denture, it will be customized to your individual needs.
If you have any remaining natural teeth, they will stay in place, which means you won't have to worry about them shifting, becoming loose, or falling out.
Understanding the Cost of Dentures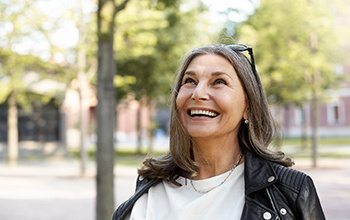 Do dentures sound like the perfect tooth replacement treatment for you, but you need to find out whether they fit your budget first? Many patients don't know that each aspect of your prosthetic can be customized to meet your needs and aesthetic desires, ultimately affecting the cost. Here are some details to take into account when considering whether dentures are right for you.
Factors That Affect the Cost of Dentures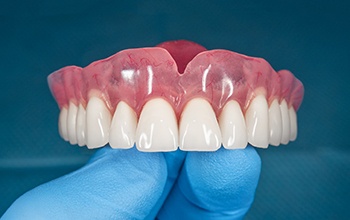 There are several different factors that can impact the cost of dentures in Greece, including:
Whether you require a full or partial denture.
If you choose to have the dentures secured to your mouth using dental implants or traditional adhesive and natural suction.
What type of acrylic material you choose for the base.
Whether the replacement teeth are crafted from ceramic, acrylic resin, or plastic.
During your initial consultation with our team, we'll walk you through each of these choices and the cost associated with them to create the perfect customized denture for you. It's important to remember that the least expensive option isn't always the best, so take the time to consider the pros and cons that we'll talk to you about during your appointment.
Are Implant Dentures More Expensive?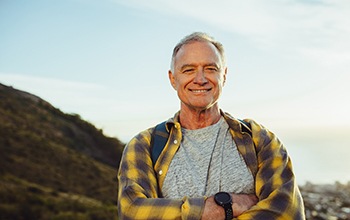 It's true that implant dentures have a higher up-front cost, but many patients who decide to go with this style of dentures agree that it's well worth the investment. While they may cost more, they can last up to four times longer than traditional dentures, making them the most cost-effective long-term treatment. Plus, they offer a wide range of unique benefits, like preservation of the jawbone and facial structure and no slipping or shifting. However, dental implants aren't always the best option for every patient, so it's a good idea to schedule a consultation before committing to the treatment.
Does Dental Insurance Cover Dentures?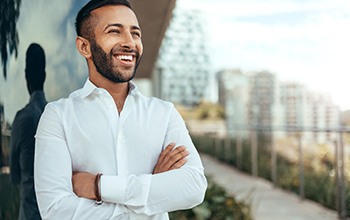 It's important to keep in mind that every dental insurance plan is different, so in order to find out if yours covers the cost of dentures in Greece, you'll need to contact them directly. That being said, the typical insurance plan should cover at least a portion of the cost of your prosthetics. If you need help navigating your benefits, our team at Vollo Dental Group would be happy to help.
Other Options to Make Dentures More Affordable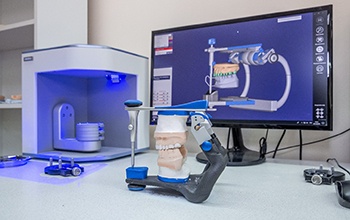 In addition to dental insurance, we also offer additional financing through CareCredit to make affording your smile-restoring treatment more affordable. CareCredit is a trusted third-party financer that offers flexible, low monthly payment plans with little to no interest. You can apply from our website if you want to find out whether you'd be approved.