Meet Our Rochester Dentists
Here at Vollo Dental Group, we'd love to introduce you to our family before you choose to join it as a member of our practice! We both grew up here in the Rochester area and first met in 2003, eventually becoming high school sweethearts. We went to SUNY Geneseo for our undergraduate degrees and even worked together at the University of Rochester Medical Center in research labs – but it didn't take long for both of us to realize that we wanted a career that was much more focused on interacting with and helping people directly.
We eventually both ended up at the University of Buffalo, completing dental school and a post-doctorate residency at the Western New York Veterans Hospital. We were happily married in 2015 and took over for the Drs. Groves in 2016. It's definitely been an amazing few years!
Ever since high school, we've enjoyed taking every step of life in unison. We love working alongside each other and creating amazing smile transformations as a team. We've always wanted to return to Rochester and run a dental practice that our family and friends can easily visit. The Dr. Groves' amazing practice has exceeded our expectations in every way! The warmth and generosity of the patients who walk through the door is incredible, and it inspires us to work harder each and every day. To learn more about each us separately, you can click on our photos below:
Joseph Vollo, DDS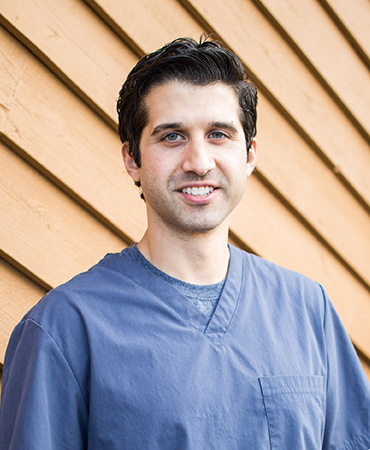 Katherine Vollo, DDS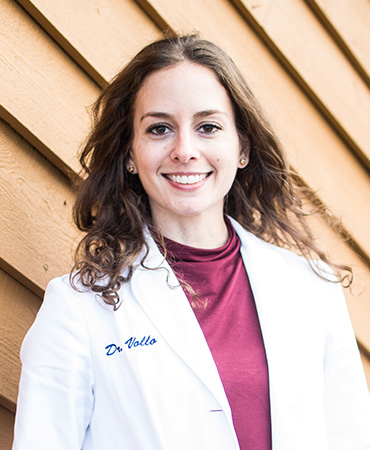 So, what are the Drs. Vollo busy doing when they're not in the office, you might ask? We're big outdoors people, and you can find us out and about at five AM walking our dogs most days. We also love hiking in the Adirondacks whenever we get the chance. We currently have four rescue pets: two dogs named Colt and Luna and two cats named Elvis and Abe.
Our family always has plenty of energy, that's for sure! If you're an animal lover and would like to learn more about each pet, just click the button below!