Rochester Dental Crowns & Bridges
Provide Sturdy Smile Replacements
Dental restorations can come in handy in several situations, from minor dental cracks all the way to the loss of multiple teeth at once. Dr. Joseph Vollo and Dr. Katherine Vollo work hard to create capable, lasting results that their patients will truly love! If your smile is in need of some extra support, don't hesitate to contact our Rochester, NY practice today. We offer a wide range of these services, including custom-made dental crowns and dental bridges.
What is a Dental Crown?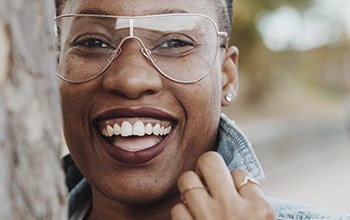 Dental crowns are individual restorations that are designed to cover an ailing single tooth, both repairing its appearance and protecting what remains of the original structure. Crowns are very versatile and can be used effectively in the following cases:
When a tooth is suffering from a big cavity that can't be treated with a filling.
When a tooth is badly injured and needs additional support.
When a tooth is weakened and has a high risk of fracturing.
When a tooth has been lost and its replacement dental implant needs coverage.
Dental crowns traditionally require two appointments to complete. However, here at Vollo Dental Group, we're now happy to offer CEREC one-visit crowns as an efficient and fulfilling alternative when possible!
What is a Dental Bridge?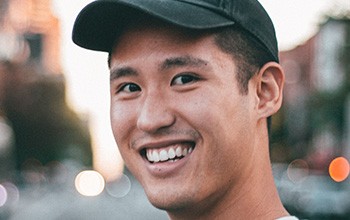 Dental bridges are sturdy restorations that are designed to replace one or more missing teeth in a row that have been fully lost. They're meant to literally "bridge" the gap through the use of dental crowns that attach over natural teeth on either side and hold it in place. Our team offers both traditional bridges and implant-retained bridges for patients in need.