Dental Insurance – Rochester, NY
Enjoy Affordable Dental Care Today!
Did you know a healthy smile relies on more than just brushing and flossing? You must also visit your dentist in Rochester at least twice a year. If you are like many Americans, you delay getting the care you need because you worry about a large bill. Since you have dental insurance, you have nothing to fear. You can enjoy comprehensive coverage for reduced rates with Vollo Dental Group. You will lower your long-term dental expenses by keeping your teeth and gums healthy.
How Dental Insurance Works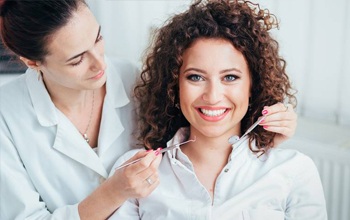 Every month you pay premiums for your coverage, which allows you to use your policy for the dental services you need to maintain your oral health. After paying your annual deductible, you can use your insurance's allowance to treat any oral health concerns, like a cavity. Depending on your specific policy, your coverage may include:
100% preventive services, including cleanings, checkups, and x-rays.
80% coverage for minor restorative treatments, such as fillings.
50% coverage for major restorative treatment, like root canals.
What is the Difference Between Dental and Medical Insurance?
Although medical and dental insurance are often viewed as the same, they are very different. Medical insurance tends to focus on treating issues after they occur, like an illness or injury. Dental insurance prioritizes prevention to reduce the risk of complications from developing in the first place. Your dental policy features an annual limit to help you pay for treatments once you have paid your deductible.
In-Network vs. Out-of-Network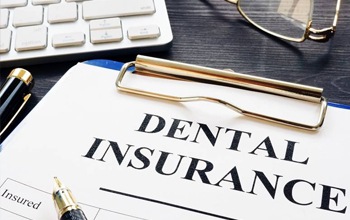 Vollo Dental Group is proud to work with both in-network and out-of-network patients. We work on your behalf with your insurance carrier to reduce the amount you need to pay out-of-pocket. We file the necessary claims and paperwork for reimbursement, so you have one less thing to worry about. We help you maximize the value of your policy to reduce the amount you need to pay. If a treatment exceeds your remaining coverage, we can even split treatments across calendar years.
In-Network Coverage
Your insurance recommends you visit an in-network dentist like Vollo Dental Group. We have pre-negotiated rates with the insurance company to reduce the amount you need to pay. We are proud to be in-network with:
Out-of-Network Coverage
Although it is recommended you choose an in-network dentist, you can still visit one who is not. You can use your dental coverage; however, you will need to pay the difference between the dentist's fees and your insurance's allowable amount. Often, your policy will not cover the same portion of the cost if the dentist is out of your network.
To cover any remaining balance, we offer a variety of payment options, including third-party financing.
Get a Healthy Smile Today!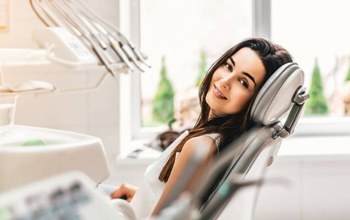 With the right care at home and from your dentist, your teeth can serve you for a lifetime. We will help you invest in your oral health through affordable services using your dental coverage. If you have any questions about your policy or need to schedule an appointment, contact our office today!