May 21, 2019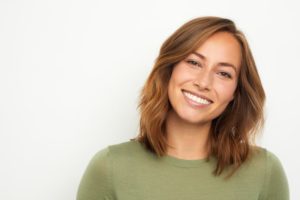 Even though you brush and floss regularly, you can still be at risk for developing serious oral health problems and illnesses. Because you've been so busy, you keep forgetting to schedule your semi-annual dental checkup in Rochester. You may not have known, but your dentist is trained to spot signs of life-threatening diseases like oral cancer each time you go in to visit them. Catching the small problems before they have a chance to progress can save you time and money in the long run, so it's best to not put your oral health on the backburner! Read on for 5 reasons you should call and schedule your bi-annual checkup and cleaning with your dentist.
Oral Cancer Screenings
Oral cancer is a life-threatening disease that is often diagnosed too late even though it's easily treatable. Because it progresses quickly, it's imperative to get screened frequently before the cancer spreads to other parts of your body. Each time you go to your dentist in Rochester for your routine visit, they'll conduct an oral cancer screening in which they'll examine your mouth and lips for any tell-tale symptoms. You can increase your chances of stopping this deadly disease in its tracks by being examined by a trained professional every six months.
Clear Plaque and Tartar Buildup to Prevent Cavities
You may take pride in brushing and flossing every day, but that doesn't always get rid of  plaque and tartar under your gumline. When plaque hardens, it's more difficult to remove with a regular toothbrush. Your dentist can clear your mouth of gum disease-causing tartar buildup with specialty tools to keep your oral health in tip-top shape. Save your teeth by getting them regularly cleaned by a professional.
Detect Gum Disease Before It's Too Late
1 in every 2 American adults has gum disease, a bacterial infection that causes oral decay. When tartar is left to build up, your mouth turns into a bacterial breeding ground, causing your gums to recede. Your oral tissues will slowly break down, leaving the roots of your teeth exposed, resulting in them becoming loose or even falling out. When left untreated, gum disease progresses and cannot be reversed, the symptoms can just be treated to ease your discomfort. Your dental professional can spot developing symptoms of gum disease and stop them in their tracks.
Find Hidden Problems with Dental X-Rays
Serious oral problems like impacted teeth, bone decay, swelling, cysts, and tumors aren't visible to the naked eye. To spot and treat these, you need to attend your routine visit to receive a dental X-ray. Finding them sooner rather than later can save you time and money in the long run.
Know How Your Bad Habits Affect Your Oral Health
Bad habits such as tobacco use and excessive alcohol consumption have been linked to serious issues such as gum disease and oral cancer. You may not notice what kind of impact these habits are having on your oral health unless your dentist informs you. This gives you a chance to break destructive habits to prevent even more damage and preserve your smile.
Visiting your dentist bi-annually isn't just so you can have a bright smile, it may save you from life-threatening illnesses. Save your health, time, and money by carving a small portion of time out of your schedule to see your dentist—  you'll be thankful you did!
About the Author
Dr. Katherine Vollo is dedicated to caring for her patients using the most advanced dental technology and treatments. After she finished dental school, she furthered her education by completing an Advanced Education in General Dentistry program at the Western New York Veterans Hospital. She looks forward to providing each of her patients with the knowledge they need to keep their smiles bright and healthy for years to come. For questions or to schedule a checkup and cleaning, visit her website or contact 585-225-9114.
Comments Off

on 5 Reasons You Shouldn't Put Your Dental Checkup in Rochester On the Backburner
No Comments
No comments yet.
RSS feed for comments on this post.
Sorry, the comment form is closed at this time.