July 1, 2019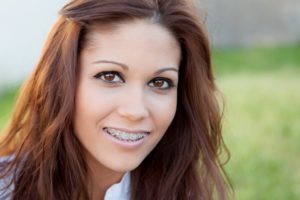 If you've recently discovered that you or your child needs orthodontic treatment, depending on the evaluation performed by the dentist, it might be necessary to undergo a tooth extraction in Rochester. Braces can fix a variety of problems, including crooked and crowded teeth, gaps between teeth, and improper bite alignment. Find out why removing a tooth before getting braces is sometimes necessary and how this procedure might improve you or your child's orthodontic treatment.
Why Might a Tooth be Extracted Before Getting Braces?
To understand why this procedure is necessary, here are a few reasons:
Overcrowding: When teeth are sitting too close together, and arches don't provide enough space, it will be necessary to perform a tooth extraction. Braces will help straighten teeth, bringing them into proper alignment, but only if some of these teeth are removed first. A tooth extraction will help to create the room necessary to shift the teeth.
Lip positioning and protruding teeth: In order for teeth to shift in a way that makes them straight, extracting teeth from the sides of the arch will help give extra space to the front teeth. This will effectively move you or your child's teeth backward and eliminate protrusion to improve how the lips lay against the teeth and gums.
Baby teeth removal: If your child's baby teeth are taking too long to come out, it might be necessary for the dentist to extract the teeth so your child's permanent ones can erupt.
While some dentists claim that extractions aren't necessary for successful orthodontic treatment, it should be left up to the dental professional to determine if tooth removal is warranted.
What Happens During a Tooth Extraction?
There are two ways a tooth can be removed: simple or surgical. If a tooth is exposed above the gum line, a dentist in Rochester can use a special tool to put the necessary pressure on the tooth and gently move it back and forth until it completely detaches.
If the tooth is impacted and lives below the gum line, it will be necessary for the dentist to make an incision in the gums and expose the tooth structure. From there, depending on the alignment of the tooth, they might need to remove it in pieces.
Whether you or your child have a simple or surgical procedure, anesthesia or sedation will be administered prior to the procedure. The dentist will make sure you or your child are comfortable and at ease throughout the removal process.
Should it be necessary to remove one or multiple teeth prior to having braces, you can trust your dental professional to make the process as quick and painless as possible. Tooth extractions are always a last resort and never something dentists want to do, but if it will help achieve straighter, healthier teeth, it's best to let you or your child's dentist perform a procedure that will prove beneficial in the long run.
About the Author
Dr. Joseph Vollo earned his DDS degree at SUNY Buffalo before completing a post-doctoral Advanced Education in General Dentistry residency at the Western New York Veterans Hospital. He and his colleague (and wife), Dr. Katherine Vollo, strive to offer patients the care they need to achieve healthy smiles. As important as it is to keep your natural teeth, Dr. Joe and Dr. Katherine understand how tooth extractions may be necessary, especially when it comes to preparing for orthodontic treatment. To learn more about us and the services we offer, contact us via our website or call (585) 225-9114.
Comments Off

on Why a Tooth Extraction in Rochester May Be Necessary Before Getting Braces
No Comments
No comments yet.
RSS feed for comments on this post.
Sorry, the comment form is closed at this time.