November 2, 2019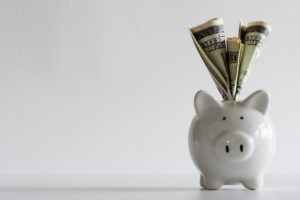 It's hard to believe, but your calendar isn't lying to you—the year is almost over! Might as well wait until next year to see your dentist near Greece, right? Wrong. Your dental insurance benefits from 2019 will not rollover into 2020, meaning all the premiums you've already paid will be completely wasted! Fortunately, there is still time to schedule an appointment and get the most out of your plan, and here are the two most effective ways to do it.
Why Your Dental Insurance Benefits Are About to Expire
If you take a close look at your dental insurance plan, you'll likely find something called a yearly maximum or annual maximum. Whatever the terminology might be, this is the highest amount your plan will pay for dental care in a given year. On average, this tends to be about $1,250 per person. What might not be so obvious is that this amount resets at the beginning of each year. Even if you have $500 left on your maximum, as soon as January 1st rolls around, that money goes straight back to the insurance company. Every year, this causes Americans to lose over 100 BILLION dollars in dental benefits! If you still have some money left on your plan (which if you're like most people, you more than likely do!), here are two ways to take great care of your teeth and save before your benefits expire.
Schedule a Checkup & Cleaning
The majority of dental insurance plans mostly or completely cover two checkups and cleanings each year, but a huge portion of insurance holders only get one. In addition to costing little to nothing out of pocket, these services enable your dentist to catch small problems before they can become big headaches. Professional cleanings can stop cavities and gum disease before they develop in the first place as well, ensuring that your holidays aren't ruined by an unforeseen dental problem.
Repair that Problem Tooth
Do you have a cavity or broken tooth that needs to be restored? Your dental insurance plan will probably cover a large portion of the filling or crown required to fix it. And, it will likely cost you much less to see your dentist now versus waiting until 2020. Why? Because your deductible also resets each year! Starting in January, you'll need to meet your deductible before your dental insurance benefits kick in, meaning you'll end up paying more for the same treatment you could get right now. Plus, on top of all this, waiting will only allow your dental problem to become worse, so acting now is smart all around!
Needless to say, the holidays are a busy time for everyone, but by visiting your dentist, you'll not only be taking great care of your teeth, but your wallet as well. Give yourself the gift of a confident, healthy smile this holiday season, and you'll have one less thing to stress about as your schedule becomes packed with parties, trips, and all of the other events that make this time of the year special.
About Vollo Dental Group
The husband and wife team of Dr. Joe and Dr. Katie Vollo love working together to put a smile on all of their patients' faces. As a dentist who takes insurance near Greece, Vollo Dental Group is happy to accept all plans and help people maximize their coverage ahead of 2020. To learn more about everything you've just read or schedule an appointment, click here.
Comments Off

on Why You Should Visit the Dentist Before 2020
No Comments
No comments yet.
RSS feed for comments on this post.
Sorry, the comment form is closed at this time.