July 9, 2020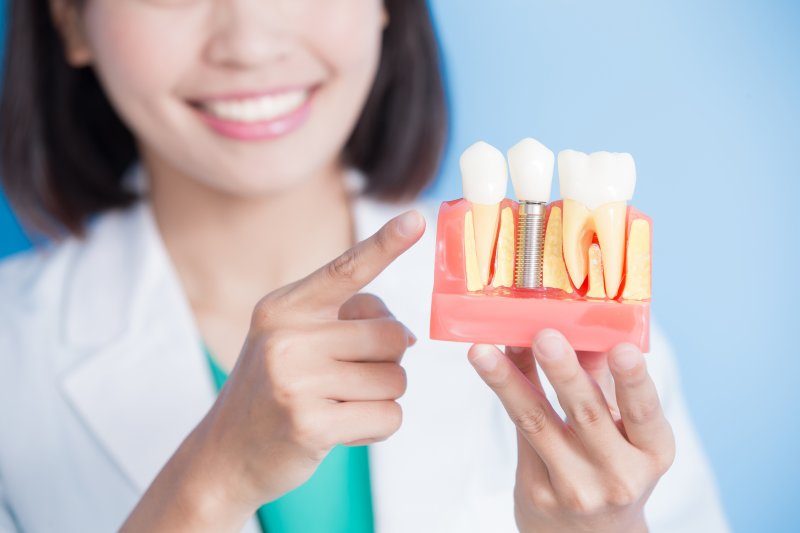 Did you know that the first use of dental implants dates back to 2000 BC? According to the experts, materials like bamboo pegs, seashells, and animal teeth were used in ancient times to replace a missing tooth. Fortunately, patients today can opt for durable, natural-looking dental implants that are customized to fit the size, shape, and color of their teeth. However, it is important to note that this popular restorative procedure is not for everyone. If you are considering dental implants in Rochester but aren't sure if you are a good candidate, then read on!
Trait #1: Adequate Bone Structure
One advantage of dental implants is that they are surgically placed into your jawbone for unparalleled durability. To ensure this procedure is a success, candidates must have an adequate amount of bone structure. Otherwise, the dental implant can become loose in the short or long-term, which can be costly and inconvenient to repair. Therefore, your dentist will conduct an examination beforehand. If there isn't enough bone, then you may have to undergo a bone graft before safely moving forward with dental implants.
Trait #2: Healthy Gum Tissue
All too often, patients focus on the condition of their teeth without thinking twice about their gums. However, gum infections, like gingivitis, can complicate the recovery by introducing harmful bacteria into the implant site. This can result in additional infection, and even cause the bacteria to enter the bloodstream and wreak havoc on your heart and lungs. Therefore, candidates for dental implants should have healthy gum tissue to ensure a successful procedure.
Trait #3: Good Oral Health
To prevent plaque, food particles, and stubborn bacteria from negatively impacting the implant site, it is vital that patients implement a solid oral hygiene routine. If neglected, it can lead to complications that cause the implant to fail, become infected, or damage the surrounding teeth and gums. To prevent this from occurring, patients are expected to:
Brush their teeth twice a day with a soft-bristle toothbrush.
Floss daily.
Use mouthwash regularly to kill the bacteria that cause bad breath, gingivitis, and plaque.
Clean their tongue thoroughly to keep their mouth clean.
Opt for a low-abrasive toothpaste.
Trait #4: No Unhealthy Dental Habits
Poor dental habits, like smoking, leave your teeth and gums vulnerable to several dental issues. Therefore, dentists recommend that patients who smoke seriously consider quitting due to the havoc that tobacco products can wreak on your oral health. Otherwise, the likelihood of the dental implant lasting or succeeding at all is significantly reduced. Therefore, it is important to be honest with your dentist about your lifestyle habits. That way, they can discuss treatment options with you that provide you the care you need for the short and long-term.
To reap all the benefits of dental implants, it is important for your dentist to first ensure that you are a good candidate. From there, they can schedule your procedure, place the implant, and restore your smile!
About the Practice
Led by Dr. Joseph Vollo and Dr. Katherine Vollo, the team at Vollo Dental Group is dedicated to using their passion for dentistry and genuine care for their patients to create a relaxed atmosphere for patients of all ages. Whether it is a routine cleaning or complex restorative procedure, each member of the staff is ready to help with a comprehensive array of services and affordable payment options. If you are looking for a dentist in Rochester, visit their website or give them a call at 585-225-9114.
Comments Off

on Wondering If You Are a Good Candidate for Dental Implants? Read This
No Comments
No comments yet.
RSS feed for comments on this post.
Sorry, the comment form is closed at this time.