August 10, 2020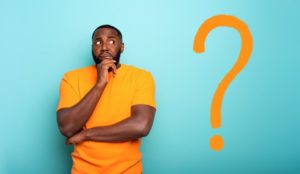 Is your biannual dental checkup coming up? If you've been brushing your teeth every day and they haven't been bothering you, you may be wondering if you really need to see your dentist. However, just because your smile isn't in pain doesn't mean that it's healthy. You may have a serious oral health issue silently developing that can be easily detected and treated during a quick checkup. Here are five important reasons to see your Rochester dentist twice a year, even if your teeth look and feel fine.
1.) Spot & Stop Small Issues
You may not be able to see or feel the earliest signs of oral health issues until they start causing you pain. However, your teeth can't heal themselves. Leaving small, preventable issues untreated can lead to much more painful, damaging, and expensive problems later. Seeing your dentist twice a year plays a key role in spotting and stopping oral health concerns as early as possible.
2.) Prevent Dental Emergencies
While not every accident can be avoided, there are plenty of dental emergencies that can be prevented. Your dentist can help you identify factors that may be putting your teeth at a higher risk of being broken, infected, or knocked out. A few quick and easy checkups every year can save you from frantically searching for a "dentist near me" in the midst of a dental emergency.
3.) Keep Your Teeth in Place for Life
Gum disease is the leading cause of tooth loss in the US, and well over half of the American population has some stage of it. While its initial symptoms are mild, leaving gum disease untreated can lead to permanent jawbone damage and tooth loss. Only the earliest stage of gum disease can be treated and reversed, so its essential that it's identified and treated as early as possible.
4.) Detect Systemic Health Concerns
Did you know that more than 90% of systemic, whole-body health concerns present symptoms in the mouth? During your dental checkups, your dentist carefully inspects your mouth for any indications of underlying health issues that you may not have noticed. They may be the first to detect signs of issues like osteoporosis, respiratory infections, kidney disease, and diabetes. Just like with oral health conditions, the earlier these problems are spotted, the more likely successful treatment is.
5.) No Dental Symptoms? Keep It That Way
If your teeth look and feel fine, keep them that way! The main goal of your dental checkup is to provide preventive care. Thoroughly cleaning out the plaque, tartar, and bacteria in your mouth and discussing with you the best ways to take care of your unique smile at home can go a long way in keeping your smile happy and healthy for a lifetime!
Don't wait for a toothache or dental emergency to visit your dentist! Biannual dental checkups play a key role in your smile's long-term wellbeing.
About the Practice
The philosophy of Vollo Dental Group is prevention, early intervention, and preservation. Drs. Joseph and Katherine Vollo love helping the smiles of Rochester, NY and the surrounding communities achieve and maintain optimal oral health. They're proud to use the latest dental technology and techniques to provide comfortable, efficient, and long-lasting dental care during each appointment. Like the ADA, they encourage their patients to visit twice a year for dental checkups and cleanings. To schedule yours, feel free to contact them via their website or at (585) 225-9114.
Comments Off

on My Teeth Look & Feel Fine: Do I Still Need to See a Dentist?
No Comments
No comments yet.
RSS feed for comments on this post.
Sorry, the comment form is closed at this time.