November 19, 2020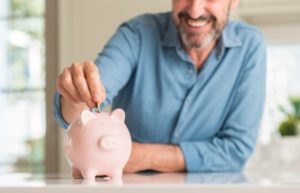 The end of the year and the holiday season can tend to put a pinch on your wallet. While it might seem like a cost-saving decision to forgo your next scheduled dental check-up, think again! Skipping a visit to the dentist can end up resulting in more costly treatments. Keep reading to learn what your dentist in Greece has to say about how visiting your them can actually help you save money.
Four Things Your Dentist Can Do to Save You Money
You may be feeling like there's no way you can add one more expense to the list this season and visiting your dentist might feel like an avoidable one. Before you choose to cancel your appointment, here are four things that can actually save you money as a result of seeing your dentist:
Preventive Care
One of the most practical things your dentist can do to help you save money is see you for regular cleanings and check-ups. Your dental hygienist can deep clean your teeth with tools much more powerful than your toothbrush at home. They can remove plaque build-up or spot the start of a cavity that you may not even realize you have. This will protect your teeth from future decay and save you from having to reschedule for a filling or even worse, a root canal.
Early Gum Disease Detection
Even if they don't practice the best oral hygiene, most people know that taking care of their teeth is important. What may be a surprise is that your gums need just as much attention. Not only do they hold your teeth in place, but they also keep harmful bacteria from infiltrating and deteriorating the jawbone. Your dentist is an expert, and they can spot signs of gum disease very early on. This will prevent any issues from becoming severe and requiring costly restorative treatments down the road.
Stain Avoidance
Stains on teeth are one of the most common reasons that people choose cosmetic dentistry, which is effective but not cheap! You're probably familiar with the gritty paste your hygienist cleans your teeth with when you visit. While it may not taste the best, it's a powerful substance that helps break down surface particles left by stain-causing foods and drinks. Even if you brush and floss regularly, your over-the-counter toothpaste doesn't quite pack the punch that this paste does.
Oral Cancer Detection
Did you know that every time you see your dentist, they screen your mouth for oral cancer? This is another condition that needs a trained eye to detect, and the timing is more crucial that you may think. Your dentist being able to catch it early on could be the difference between simple treatment and intensive chemotherapy. These screenings can save you money, but more importantly, they can save your life!
Even if you're still not convinced that seeing your dentist can actually save you money, consider that many dental insurance plans mostly, if not fully, cover the cost of preventive treatments. On the other hand, additional follow-up treatments for other issues will cost you more. Be sure to also ask your dentist about any payment plan options they may have. Take care of your teeth and your wallet by seeing your them now so that you can save more for next year!
About the Author
Dr. Joseph Vollo and Dr. Katherine Vollo are the husband and wife duo that lead the team of experts at Vollo Dental Group. Together, they love giving their patients the knowledge and tools they need to take care of their smiles and avoid intensive treatments. It is important for them to be a part of a practice built on trust and long-lasting relationships. Are you ready to take care of your smile? Request an appointment online, or call us at (585) 225-9114.
Comments Off

on Four Things Your Dentist Can Do to Save You Money
No Comments
No comments yet.
RSS feed for comments on this post.
Sorry, the comment form is closed at this time.