December 3, 2020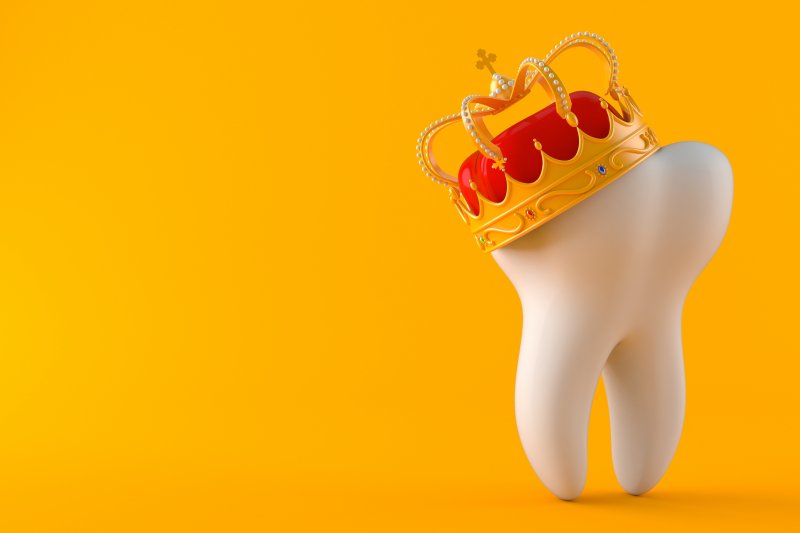 Dental crowns usually last about 10 to 15 years, but it depends on many different factors like the location and whether or not you have an excellent oral hygiene routine. But how do you know when it is time to have it replaced with a new one? Your dentist will be able to tell. Read on to learn about the indications that you may want to head into the office to have your dental crown in Rochester checked out.
Wear and Tear
You are using your dental crown every single day when you smile and chew. It is bound to get worn down over time. However, when you notice that there is obvious wearing and the crown isn't looking like it is in the best shape, it is a good idea to contact your dentist. They will be able to determine the cause of the wearing, such as bruxism (teeth grinding), and if it is time to seek a replacement.
Gum Recession
Because bacteria are more likely to gather around your dental crown than your natural tooth, your crown actually increases your risk for gum disease. The good news is that this condition is still easily preventable with an excellent oral hygiene routine. However, if you notice that your gumline is receding around your crown, this should be examined by your dentist. There is a possibility that your crown isn't placed correctly or that you are in need of a new crown.
Poor Appearance
You want to look good and feel confident when you smile! If you feel like your crown is taking away from that because there is a dark line that you are not fond of or because of something else, this is a perfectly valid reason to have your crown replaced.
Discomfort
Your crown should fit comfortably in your mouth. If you notice swelling, pain, or inflammation surrounding your crown, this could mean that it is too high on the tooth, damaged, or old. Express your concerns with your dentist in Rochester so you can have a dental crown replacement.
Too Old
If your crown has been in your mouth for over a decade, it's worth it for your dentist to take a look, even if it still looks to be in decent shape. Crowns can last much longer than 15 years, but it is a good idea to have it monitored just in case.
Damage
Dental crowns are strong, but they aren't completely safe from damage. If your crown has been chipped or cracked, head to your dentist. They will take a look and decide whether it can be repaired or if you need to have a new crown entirely.
If you notice any of these signs, you might need a new dental crown. The only way to know for sure is to see your dentist for a regular checkup. This way, you can have any issues fixed before a crown failure occurs.
About the Author
At Vollo Dental Group, you have not just one, but two skilled dentists serving the Rochester, NY area. Dr. Joseph Vollo and Dr. Katherine Vollo both graduated from the University of Buffalo and completed a post-graduate residency at the Western New York Veterans Hospital. If you think you might need a new dental crown, they would be happy to help. To learn more or to schedule an appointment, visit their website or call (585) 225-9114.
Comments Off

on 6 Signs That You May Need a New Dental Crown
No Comments
No comments yet.
RSS feed for comments on this post.
Sorry, the comment form is closed at this time.