May 18, 2021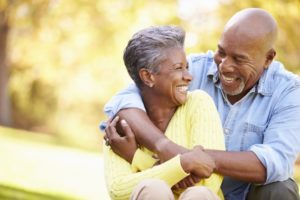 When it comes to replacing your missing teeth these days, you have plenty of options to choose from. Among all of them, one stands head and shoulders above the rest: dental implants in Rochester! This unique tooth loss solution rebuilds missing teeth from the roots up, allowing you to enjoy a smile that looks, feels, and functions just like natural! If you're interested in investing in this life-changing treatment, there's no better time to do so than right now! Here are four reasons why summer is the best time to get dental implants.
1.) More Flexibility In Your Schedule
Unlike dentures or dental bridges, replacing missing teeth with dental implants is a multi-step process that spans the course of several months. While this may seem like a long time, it's this unique process that gives dental implants the potential to last a lifetime! You'll likely have a bit more flexibility in your schedule during the summertime, which gives you the perfect opportunity to begin your dental implant treatment.
2.) Relax After Dental Implant Surgery
Placing dental implant requires a minor surgery. While it is minimally invasive, you will need to spend some time recovering afterwards. Now that it's summer, you can spend your recovery time sitting outside by the pool or relaxing in the backyard with your family. Plus, all those delicious cool and soft treats like frozen yogurt, ice cream, smoothies, milkshakes, and iced drinks are excellent for enjoying after dental implant surgery!
3.) Enjoy a Complete Smile By Next Year
After your dental implant surgery, you'll need to wait anywhere from four to six months for your mouth to heal. This part of your treatment is essential, since this is when the dental implants fuse with your jawbone to create a reliable and strong foundation for your new teeth. If you start this process in the summertime, you could be ready to show off your brand-new complete and confident smile just in time for the holidays or the New Year!
4.) The Sooner You Get Dental Implants, the Better
Getting dental implants this summer is about more than just convenience too. No matter what time of year it is, you shouldn't put off replacing your missing teeth. Once a tooth is lost, the jawbone loses some stimulation and begins to deteriorate. As is slowly shrinks away, more of your teeth may become loose and fall out, and you may develop a sunken, aged look. Additionally, dental implants become more difficult to place with less jawbone density, and you may need a bone graft prior to placement. Dental implants are the only tooth replacement solution that replaces the roots of missing teeth along with their crowns, which encourages blood flow in the jaw and prevents it from deterioration. When it comes to getting dental implants, the sooner, the better!
You deserve a complete, confident smile! Talk to your Rochester dentist today to see if dental implants are a good choice for you this summer.
About the Practice
At Vollo Dental Group, we're proud to offer dental implants to the smiles of Rochester and the surrounding communities. We're proud to offer this premiere tooth replacement treatment alongside advanced additional procedures and state-of-the-art technology to help everyone enjoy a healthy smile. Plus, our talented and experienced dentists can perform the entire procedure in-office, from consultation to restoration, so getting dental implants has never been easier. To see if dental implants are right for you this summer, you can contact them online or at (585) 225-9114.
Comments Off

on 4 Reasons to Get Dental Implants This Summer
No Comments
No comments yet.
RSS feed for comments on this post.
Sorry, the comment form is closed at this time.